The fourth industrial revolution opened dialogue between IT and industrial control.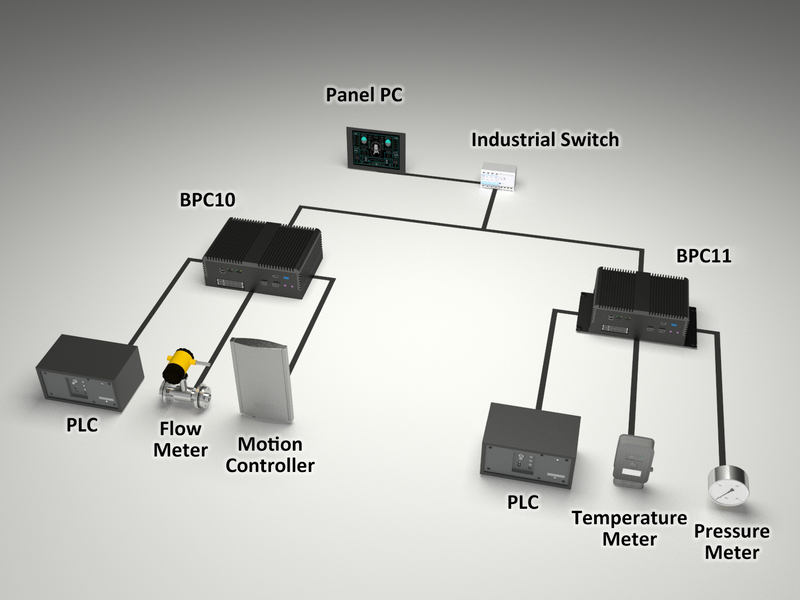 China is actively implementing Made in China 2025, and Germany is promoting Industry 4.0, and these are providing comprehensive integration schemes for the use of sensors and big data in industrial computers.
Every aspect of the equipment belonging to the smart factory of the future will have a capacity for independence, and when applied to fully automated production line operations, the pieces of equipment will be able to communicate between themselves, effect real-time monitoring, and resolve problems, making the production process more flexible and adaptable to a greater diversity of client demands. EBN provides a gateway that can reliably connect in series all aspects of important equipment, effectively achieving the objective of intelligent production.
Machine Vision (BPC30) (BPC90)
Industrial automation raises quality yield and efficiency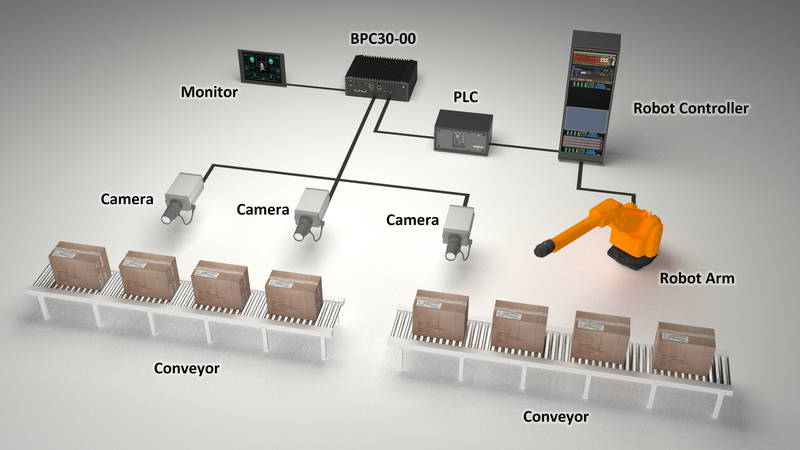 Eighty percent of industrial vision systems are used in detection, in order to achieve outcomes such as raising production efficiency, controlling product quality during the production process, assisting production line personnel to detect product flaws, and identifying and selecting materials quickly etc. Deficiencies which occur due to manual inspection are thereby avoided, improving quality control detection, and enhancing efficiency of operations. Comprehensively distributing machine vision equipment through the EBN terminal can achieve the objective of raising production efficiency through improved detection methods.
Building Automation (

BPC11

) (

BPC10

)
Application of energy control systems to fulfill the demands of building automation.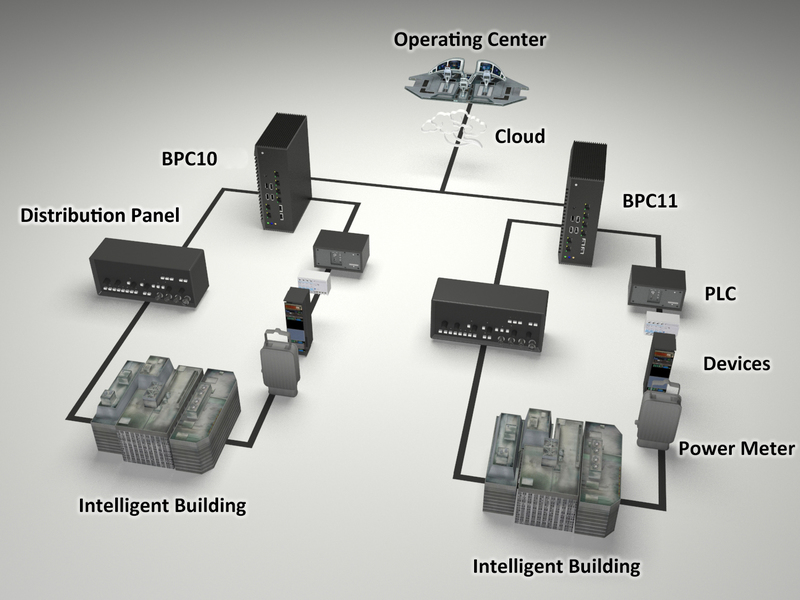 A generalized definition of building automation includes automated fire alarms and security, and the control system comprises the following subsystems:
Variable power distribution system
Lighting system
Air conditioning and heating system
Environmental control and water supply / drainage system
Elevator system
Car park management system
Modern buildings are a complex conjunction of structure, systems, and technology. It is no longer sufficient to provide a system which only includes comfort, convenience and safety. The building of the future must have its separate parts connected in an integrated, dynamic and functional way. This vision is that of a building which fulfills its mission while minimizing energy costs, achieving comprehensive energy management and reducing environmental impact. Through the reliable and multifunctional EBN terminal, equipment can be connected in series in order to achieve the kind of building automation demanded by integration planning.
Industrial Network Safety (BPC40)
Industrial Internet security framework augments and guarantees systems safety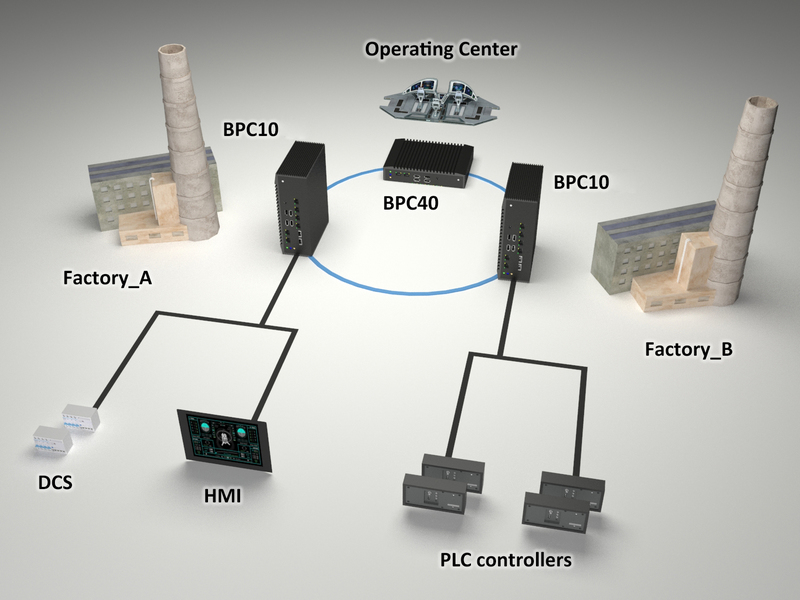 Data published by the ICS-CERT (The Industrial Control Systems Cyber Emergency Response Team) points out that network security is already the most serious concern for the Internet of Things. A report recently published in Industrial Internet Security Framework (IISF) by The Industrial Internet Consortium (IIC) states that security is more and more crucial to the Industrial Internet of Things (IIoT), and this includes components, system manufacturers and operators, all three of which play essential roles in guaranteeing system security. The demands of industrial network security for industrial control systems differ widely from the needs of company IT. Design and the secure implementation of industrial networks require core competitive strength in network security and industrial automation.
EBN is security software, a solution provider or a security system integrator, and it customizes secure hardware platforms so that deployment and failover is easily effected.
Intelligent Control
Physical Security (BPC30)
​​
Mobile Surveillance (BPC91)
​
Continuously providing a high degree of defense for the environment
With the rapid development of the smart home, intelligent products have begun to affect our lives. Protective measures can be seen on the school campus and in key infrastructure facilities. As far as users are concerned, reliably connected and multifunctional terminal equipment is necessary to achieve the objective of intelligent control while maintaining a balance between security and practicality. The high performance EBN terminal will become the indispensable integrator of intelligent control systems.
Specialized Application in Smart Transportation
Smart surveillance of moving vehicles
Whether we wish to protect drivers, passengers, goods, or vehicles, proven mobile surveillance solutions are mandatory. They are developed to withstand tough, mobile conditions and make surveillance easy to provide for the following:
Public transport fleets – buses, trains, trams, etc.
Emergency vehicles such as police cars, ambulances and fire trucks
Trucks, delivery vans and other vehicles used to transport valuable packages and goods
Cash in transit (CIT) vehicles
EBN produces reliable and high availability hardware platforms for these applications.